Welcome to the Invigorations Wellness Center Newsletter!
Table of Contents
* Finally -- relief from skin redness!
* For Your Information... about Your Skin
* Congratulations to our Award Winners
* Eating Well
* April 28-29, Communicating with Animals
* May 5, Mindfulness Meditation
NEW! NEW! NEW! From Dermalogica. Finally -- relief from skin redness!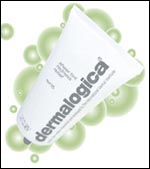 What is the most common skin type I see? Combination/Sensitive. What does up to 90% of the population perceive their skin as? Sensitive. So here is a three-in-one moisturizer that neutralizes redness, calms inflammation, and defends against future environmental assaults.

And it's green! Irish skin type is known for being sensitive, but this is not just for the Irish!

What Makes It Green? On skin, green works to neutralize or camouflage redness. The earth minerals in this product are naturally green in color and will be temporarily visible on your skin until it is absorbed. Reminder: all Dermalogica products are free of common skin irritants including artifical colors and fragrances.

What Makes It Different? It does more than just mask redness; it TREATS the condition causing it whether that condition is rosacea, sensitivity, or sensitization. AND... it contains sunscreen, Vitamin E, and phytoactive anti-irritants (including Green Tea, Licorice, Willow Herb and Oat Kernel Extract) to provide critical defense against UV rays and help soothe flare-ups caused by the elements.

How Would I Use It? It is a daytime remedy whenever your skin is suffering from inflammation, sensitivity and redness. And it works great under foundation to help further conceal redness.

Must Have Sheer Tint Redness Relief SPF 15 is now available at Invigorations. Stop by for a FREE sample.
For Your Information ...
* After the age of 30 - skin changes.

* Only 10% of vitamins taken orally gets to the skin. All the other organs get them first. They get the water you drink first, too! So it's most effective to apply vitamins and hyrdration topically.

* What's so bad about the free radicals from sun (and tanning!) damage? They take away nutrients, antioxidants, and collagen.

* Vitamin E acts as an activator for Vitamin C. They work together.

* Exfoliation is the hype and it is very important for keeping your skin system stimulated and healthy. But it can take 7 days for skin to recover from a hearty exfoliation so be sure to consistently use your moisturizer and sunscreen.
Congratulations!
Julie Seaman, Licensed Massage Therapist (LMT), was awarded Therapist of the Year for her client attentiveness, going the extra mile, positive attitude and good attendance.

Nancy Billings, LMT, and Shawnee Abbey, Skin Care Specialist (SCT) each received Longevity Awards for five years of dedicated service to their clients.
Services Available at Invigorations
Eating Well
RESEARCH SHOWS THAT IT CAN TAKE AS MANY AS 10 TO 15 TASTES BEFORE A CHILD (or any ol' person?) WILL LEARN TO APPRECIATE A NEW FLAVOR.

Too bad I wasn't born loving broccoli instead of chocolate. My mom used to disguise cauliflower in my mashed potatoes but I knew it! And I sat at the table long after everyone else was done still trying to swallow those "mashed potatoes."

What we like and don't like-- it's partly biology but not all about DNA. Apparently it's also about experience and one can indeed learn to prefer healthy foods.

So here is a tip. Developing a taste for the not-my-favorite begins with understanding the turn off, balance that with what's to love, and then add some loving touches with the preparation.

If it's the pungent flavor you can't swallow, try adding other more pleasing flavors such as cheese sauce or a dip. Balance bitter with sour. Or try this... hide it in a salad rather than putting it squarely on the plate. Then after 10 to 15 tastes, just maybe I'll like it.
April 28-29, Communicating with Animals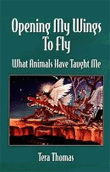 Animals are amazing teachers and healers. If you want to deepen your relationship with all species you can do so by strengthening your intuitive abilities, imagination, and listening skills. These are areas that will be addressed by an upcoming event.

Invigorations is hosting a "Communicating With Animals" Two Day Workshop facilitated by Tera Thomas on April 28 & 29 from 10 am to 5 pm. The number of available spots is limited so you will need to pre-register by mailing us your name, address, phone number and check for $220 made out to Invigorations. Send it to Invigorations, 5101 N 44th St., Phoenix AZ 13045.

The registration fee is $220 per person. If you cancel your place in the workshop after April 21, you will be charged a $50 cancellation fee. When you register you will receive a confirmation letter with more specific information about what we will do, what to bring, and directions.
Mindfulness Meditation Class Coming in May!

Dates: MAY 5, 12, 19, and 26

BECAUSE YOU HAVE ASKED... Invigorations is sponsoring a meditation class with 4 sessions on Saturdays in May from 4:30 to 5:30 pm. This Wellness Event will give you instruction on basic meditation and guided practice with individualized feedback on your meditation process and experience.

Not tied to religion or spiritual tradition, Mindfulness Meditation is about focused attention and breathing progressing to mastering mindfulness and centering.

Our facilitator is Betsy Wisner, LMSW, lecturer at SUNY Phoenix in psychology. Well known in the Phoenix community, Betsy has been teaching psychology for 20 years, working as a psychotherapist for over 20 years and is currently a doctoral student at the University of Texas at Austin. For that program she is facilitating a research project exploring the benefits of mindfulness meditation particularly with school age children.

Why Take the Class? The benefits of this meditation practice, to name just a few, are:

* Lower Blood Pressure
* Muscle Relaxation
* Improved Quality of Sleep
* Reduced Anxiety
* Improved Alertness & Concentration
* Improved Memory!

There are many more benefits to be realized when you commit to the practice of meditation.
This newsletter will bring you special notices, offers and discounts each month. Please let us know if there is a particular topic you would like to see discussed.

Sincerely,
Sharyn Madison, Center Director
(602) 753-1228
information@invigorationswellness.com
---